The objects and purposes of the
American Cinema Editors
are to advance the art and science of the film editing profession; to increase the entertainment value of motion pictures by attaining artistic pre-eminence and scientific achievement in the creative art of film editing; to bring into close alliance those film editors who desire to advance the prestige and dignity of the film editing profession.
ACE membership is by invitation only. The eligibility for active membership includes specific standards of qualification, such as number of years served as an accredited editor, quality of credits and personal caliber.

The Ashe Academy
The Ashe Academy
empowers students and families of color with the knowledge and resources to successfully complete higher education while providing parental engagement, scholarships, mentorships, and support services to aspiring scholars at the helm of excellence.
ASHE is more than just our founding leadership's namesake, this acronym stands as a moniker for each and every student of color we will impact, an Aspiring Scholar at the Helm of Excellence. This Academy is dedicated to enriching the academic careers of these scholars through Parental Engagement, Mentorships, and Scholarships for students of color pursuing The Arts & Stem fields.
Through Representation-Focused programs, we're doing our part to create an inclusive and accessible future.
In order to address systemic and societal obstacles, students of color are often left without many of the tools to navigate leading to fewer people of color pursuing the Arts & STEM fields respectively. As a result, potentials go untapped, dreams go unexplored, and preconceptions go unchallenged.
By exposing students of color to professionals of color in positions they may not dare dream of we to illustrate a doorway to their true potential and enable a path to self-discovery and growth.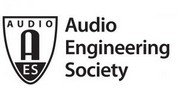 Audio Engineering Society, Los Angeles Section
The Audio Engineering Society is the only society executively devoted to audio technology
. Founded in the United States in 1948, the AES has grown to become an international organization that unites audio engineers, creative artists, scientists, and students worldwide by promoting advances in audio and disseminating new knowledge and research.
The Los Angeles section of the AES has over 1,000 members spanning multiple audio genres including: Recording, Live Sound, Broadcast, Film Production, Film Post-Production, Product Development, Software Development, System Design & Integration, and Gaming.
The AES organization worldwide has over 12,000 members (with more than 75 AES professional sections and more than 95 AES student sections around the world). Section activities may include guest speakers, technical tours, demonstrations, and social functions. Through local AES section events, members experience valuable opportunities for professional networking and personal growth.
Being a Student Member of the Audio Engineering Society has never been more important, as technology whips forward and many segments of our industry literally reinvent themselves. A successful career in audio must be built on future-proof knowledge and skills, supported by a community of professionals who share your passion for audio and commitment to the highest audio quality. For more details on your AES for Students, General Education and career tips, visit
http://www.aes.org/education/

or
http://www.aes.org/students/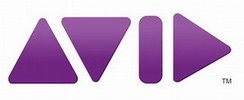 Avid
Avid delivers the most open and efficient media platform, connecting content creation with collaboration, asset protection, distribution, and consumption. Avid's preeminent customer community uses Avid's comprehensive tools and workflow solutions to create, distribute and monetize the most watched, loved and listened to media in the world—from prestigious and award-winning feature films to popular television shows, news programs and televised sporting events, and celebrated music recordings and live concerts.
With the most flexible deployment and pricing options, Avid's industry-leading solutions include Media Composer®, Pro Tools®, Avid NEXIS®, MediaCentral®, iNEWS®, AirSpeed®, Sibelius®, Avid VENUE™, FastServe®, Maestro™, and PlayMaker™. For more information about Avid solutions and services, visit
www.avid.com,
connect with Avid on
Facebook,
Instagram
,
Twitter
,
YouTube
,
LinkedIn
,
or subscribe to
Avid Blogs
.

Cinema Audio Society
The
Cinema Audio Society
was formed in 1964 for the purpose of fostering community among mixers, educating and informing the general public and the motion picture and television industry about good and effective sound usage, and to achieve deserved recognition for sound mixers as major contributors to the field of entertainment.
We have six (6) categories of membership: Active (Full), Associate, Career Achievement, Honorary, Academic, and Retired.
Active members are mixers – Production and Post-Production – who work on features and television shows. This includes production mixers, re-recording mixers, foley, ADR, and scoring mixers.
Associate members are industry professionals – such as sound editors, technicians, engineers, microphone boom operators, in adjacent sound professions.
The CAS also holds social events like film screenings with Q&As, family friendly events, membership meetings, and educational meetings on topics of interest to those in our industry. Some of our past meetings and panels have been "Dialogue: from the Microphone to the Screen," "Digital Multi-Track Formats – Their Uses and Abuses," and "Sound at the Speed of Light – Dante's Capabilities and Applications." We've also held wireless microphone symposiums, a dialogue pre-dub forum, and a demonstration of digital post-production and digital sound effects editing.
Each year the CAS hosts their eponymous awards show to present nominated sound mixers and teams with the CAS Award for Outstanding Achievement in Sound Mixing for both theatrical features and shows, including live-action, animated, and documentary categories. The CAS also presents the highly prestigious Career Achievement Award to a deserving sound mixer as well as the Filmmaker Award to a creator who encourages and promotes sound as a narrative tool.
Additionally, we also have a Student Recognition Award. With this award and our education outreach, we hope to help encourage and shepherd in the next generation of sound professionals.

Entertainment Industry College Outreach Program
The
Entertainment Industry College Outreach Program
(EICOP)
is a non-profit educational arts workforce development program dedicated to training and recruiting the best and brightest diverse student leaders from Historically Black Colleges & Universities (HBCUs) and other Predominantly Minority Institutions (PMIs) for careers in entertainment, media and technology. In 2017, EICOP joined forces with The Obama White House Initiative on Historically Black Colleges and Universities (WHI-HBCU) and launched its signature program, HBCU in LA. This innovative pipeline development initiative is the first LA-based program of its kind to provide underrepresented students with the opportunity to participate in internships with major studios, networks, talent agencies and other global creative industry organizations.

Harman
(A SAMSUNG Company)
HARMAN (harman.com)
designs and engineers connected products and solutions for automakers, consumers, and enterprises worldwide, including connected car systems, audio and visual products, enterprise automation solutions; and services supporting the Internet of Things. With leading brands including AKG®, Harman Kardon®, Infinity®, JBL®, Lexicon®, Mark Levinson® and Revel®, HARMAN is admired by audiophiles, musicians and the entertainment venues where they perform around the world. More than 50 million automobiles on the road today are equipped with HARMAN audio and connected car systems. Our software services power billions of mobile devices and systems that are connected, integrated and secure across all platforms, from work and home to car and mobile. HARMAN has a workforce of approximately 30,000 people across the Americas, Europe, and Asia. In March 2017, HARMAN became a wholly-owned subsidiary of Samsung Electronics Co., Ltd.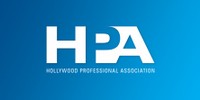 Hollywood Professional Association
The
Hollywood Professional Association
(HPA) is the trade association serving the community of individuals and businesses who provide creative and technical expertise, support, tools and infrastructure for professional content creation, distribution and archive. Through our three pillars of activities — Community, Knowledge Exchange, and Recognition – the Hollywood Professional Association (HPA) advances the arts, science and business of the media and entertainment industry.
Members include companies in post-production, digital FX or content creation; broadcasters, studios and production companies; manufacturers and providers of technology hardware and software to the professional post production industry; businesses who provide services and support to the post production industry; and individuals employed by these companies in administrative, technical and creative post positions
In 2016, the HPA launched the Young Entertainment Professionals (YEP) program, advancing its goal of nurturing the next generation of entertainment professionals and encouraging worthy individuals to follow a career in the media content industry. The goal of YEP is to mentor and support the development of individuals in the workforce between the ages of 21 and 35 by introducing them to working professionals, connecting them with events and resources that will further their careers, and encouraging their active participation in HPA and SMPTE. For more information on the YEP program, Visit
https://hpaonline.com/programs/young-entertainment-professionals/

KMD Productions
KMD Productions was founded more than a decade age and based in the San Francisco Bay Area and Los Angeles, KMD Productions operates nationally and offers full-service event coordination and management for businesses and nonprofits throughout the United States — both in-person and virtual.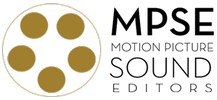 Motion Picture Sound Editors
Founded in 1953, the
MPSE
is an organization dedicated to improving the recognition of its members by educating the public and the rest of the filmmaking community as to the artistic merit of sound editing. The efforts of our talented and hard-working members can be heard every hour of the day all over the world.
MPSE members are the artists who sculpt dramatic sound effects and invent new sounds for imaginary worlds. In addition to sound effects editors, members also include Foley editors who edit the specially created sound effects performed to the picture that are so frequently taken for granted as a natural part of the scene, including footsteps, key jingles, leather jacket squeaks and so on. Dialogue editors are the craftspeople who painstakingly smooth out the production sound recorded on location. ADR editors help to seamlessly weave the re-recorded dialogue that replaces problematic tracks. Music editors work with composers and music supervisors to spot cues and stitch together a sonic tapestry from the original score and prerecorded music from various sources.
Each year the MPSE presents "
The Golden Reel Awards
," in which we acknowledge the year's best work in the various areas of sound editing: Dialogue, ADR, Effects, Foley, and Music. As part of our commitment to educating the public on movie sound, the Motion Picture Sound Editors sponsors the annual
Verna Fields Award for Student Sound Editing,
which recognizes high-quality and imaginative sound editing in student film and video projects. This is an award for student sound editors, rather than for professional sound editors hired by the student filmmakers. We are interested in the total integration of filmmaking ideas: the creative use of sound effects, Foley, music, and/or dialogue. For more information on the awards, visit
https://www.mpse.org/Awards
The MPSE also offers a student category of membership in order to create a mentorship program with working sound professionals. For more information on membership, visit
https://www.mpse.org/join-us

Society of Motion Picture and
Televisions Engineers
For more than a century, the people of the
Society of Motion Picture and Television Engineers
®
(
SMPTE
®
, pronounced "simp-tee") have sorted out the details of many significant advances in media and entertainment technology, from the introduction of "talkies" and color television to HD and UHD (4K, 8K) TV. Since its founding in 1916, the Society has received an Oscar
®
and multiple Emmy
®
Awards for its work in advancing moving imagery engineering across the industry. SMPTE has developed thousands of standards, recommended practices, and engineering guidelines, more than 800 of which are in force today. SMPTE Time Code and the ubiquitous SMPTE Color Bars are just two examples of the Society's notable work. Now in its second century, the Society is shaping the next-generation of standards and providing education for the industry to ensure interoperability as the industry evolves further into IT- and IP-based workflows.
SMPTE's global membership today includes more than 7,000 members: motion-imaging executives, creatives, technologists, researchers, and students who volunteer their time and expertise to the Society's standards development and educational initiatives.
SMPTE strives toward its goal through membership, standards, and education. Whether you are a fresh-eyed student or an advanced professional, a SMPTE membership keeps you current and connected. For more information on membership:
https://www.smpte.org/membership-overview.

Space Games Federation
®
, the international organizing and sanctioning body for competitions played in zero and microgravity Sports in Space™ Equal Space
™
where the Absence of Gravity Truly Levels the Playing Fields and is played by the new stars in space the
Astroletes®
.
SGF offers the human race the unprecedented opportunity to engage in a unique fusion of Space and Athletics. By providing structure and regulation, resources to test, explore, engage, learn, bridging the gap between earth and space in the spirit of education, competition, fun, in a diverse community on and off Planet.
SGF is composed of experts from space, sports, education, science and entertainment industry. Our team collectively envisions the past, present, and future of the space industry as invaluable to the human race, and aims to marry entertainment and education STEM Edutainment — e.g., edutainment, using Space Athletics and all that surrounds it.
The future is here today with
Space Games®
Recording Academy
The Recording Academy represents the voices of performers, songwriters, producers, engineers,
and all music professionals. Dedicated to ensuring the recording arts remain a thriving part of our shared cultural heritage, the Academy honors music's history while investing in its future through the
GRAMMY Museum
, advocates on behalf of music creators, supports music people in times of need through
MusiCares
, and celebrates artistic excellence through the
GRAMMY Awards
— music's only peer-recognized accolade and highest achievement. As the world's leading society of music professionals, we work year-round to foster a more inspiring world for creators.
The Recording Academy offers Student membership (aka GRAMMY U) for students, primarily between ages 17 to 25, who are currently enrolled full-time in a college, university, or trade school with a desire to work in the recording industry upon graduation.
SoundGirls
SoundGirls.org
was formed in 2013 by veteran live sound engineers Karrie Keyes and Michelle
Sabolchick Pettinato and operates under the Fiscal Sponsorship of The California Women's Music Festival, a 501(c)3 non-profit organization. Since that time SoundGirls has grown into an international organization with over 4,000 members worldwide. With chapters worldwide SoundGirls offer scholarships, mentorships, job placement, business development and workshops. SoundGirls strongly believe in "You Can't Be What You Can't See" and feature a monthly profile on Women in Audio as well as monthly bloggers that share their experiences and expertise.
Each year SoundGirls launches an initiative that addresses lack of diversity in the audio industry. SoundGirls started the
EQL Directory
(in partnership with Spotify) which is a useful tool when people say "they want to hire women but can't find any." Members are encouraged to enter their information and share the directory with their peers and colleagues. In 2017,
SoundGirls Productions
was launched which provides employment and mentorships for women in live sound. In 2018, their goal was to move the conversation about lack of diversity in audio to proactive steps we can take to change this. They also launched an initiative to support women in
production sound for film and television
.

The Vaughan International Film Festival

The Vaughan International Film Festival
, e
stablished in 2013, this exciting 5-day event proudly showcases both local and international talent at all levels. Audiences are presented with multi-genre short films, offering an ideal opportunity for independent and budding film creators to put forth their work. The Vaughan Int'l Film Festival aims to create a festival experience by providing an innovative platform for the filmmaker and film enthusiast and offering a stage for the art of storytelling. By bringing together industry, community, and education, VFF encourages like-minded professionals to invest in the next wave of artists.
This not-for-profit organization brings you public film screenings of Canadian and international cinema, vibrant social events, and a lavish awards show complete with the prestigious Golden Reel Awards. They also support and further arts education with various scholarships and bursaries granted to young filmmakers, art students, and educational institutions in their city. Throughout the past several years, VFF has remained focused and true to its objective to satisfy the cultural appetite of their growing community while offering an art forum befitting a world-class city. They look forward to delighting audiences for years to come.