P. O. BOX 950005, Mission Hills, CA 91395
EIPMA is a national organization of experienced, working professionals offering career guidance
for individuals
seeking craft and technical careers in the entertainment industry.
EIPMA's CALENDAR OF COMING EVENTS
Winter / Spring, 2022/2023
LA Mission Media Lab Partnership
Presented by LA Mission & EIPMA
SUPPORTING ORGANIZATIONS CALENDAR OF EVENTS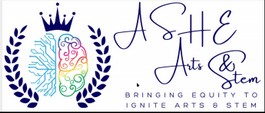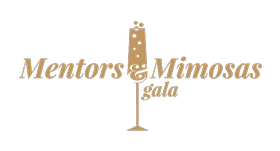 We cordially invite you to join Ashe Arts & STEM at this year's
Mentors & Mimosas gala
. We invite you to join us for
an evening that
celebrates Ashe Arts & STEM's most devoted supporters & friends. The evening includes a youth art exhibition, a silent auction, a wine pull as well as distinguished featured speakers and the presentation of our scholarship awards.
All proceeds will help us do the work required to bridge the gap between representation & access to education, for students of color pursuing careers in ARTS & STEM. This year's Mentors & Mimosas fundraising goal is $10,000 to support the expansion of our 2023-2024 scholarship awards, & mentoring programs.
Date:
May 20, 2023
Time:
5:00pm – 8:00pm PDT
Place:
The Creative House Gallery
122 N Market St.,
Inglewood, CA 90301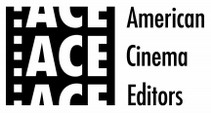 NOW OPEN
Applications now being accepted
CLOSES JUNE 30, 2023 @ 5:00pm (PDT)

Up to 10 finalists notified in August for interviews.
Interviews are held at the end of September.
ACE then selects two applicants as Interns.
Internship starts during the month of October.
The Lecture Series is free to applicants (late Sept).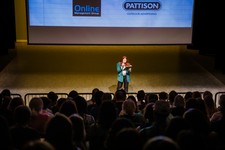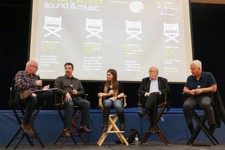 VFF 2023 is fast approaching! This year, for the first time in the festival's history, VFF is opening with their Student Screening block. The evening of June 19th will be solely dedicated to showcasing the films of participating high school students from across Ontario, Canada. The top three student finalists will be announced, and for the first time, each of them will be awarded a Panasonic Full-Frame Mirrorless Camera, valued at over $3400. After the screening, there will be an opportunity for the students, teachers, and other guests to enjoy refreshments and network in the theatre's lobby.

N

ew to the 2023 festival, the finalists will be invited to attend the VFF Awards ceremony

where they will each be presented with a school contribution cheque. The first-place winner will also receive the EIPMA Student Film Award, presented by

Mark Lanza, President of Motion Picture Sound Editors guild (MPSE) on behalf of the Entertainment Industry Professionals Mentoring Alliance.
VFF 2023 Student Screening
York University, Accolade East
83 York Boulevard, Toronto, ON M3J 1P3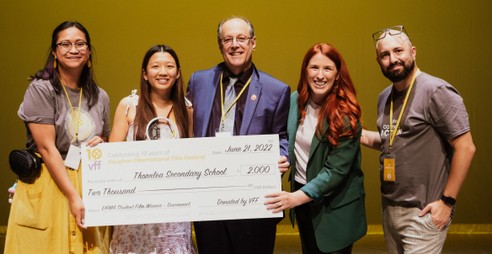 VFF
2022
From left to right:
Julia Agris, VFF Manager of Education | Emily Yu, VFF 2022 Best Student Film Winner | Bernard Weiser, EIPMA
President
|
Lee
-
Anne Galloway, Arts Educator |
Antonio Ienco, VFF Director of Sponsorship & Events