EIPMA is a national organization of experienced, working professionals offering career guidance for individuals seeking craft and technical careers in the entertainment industry.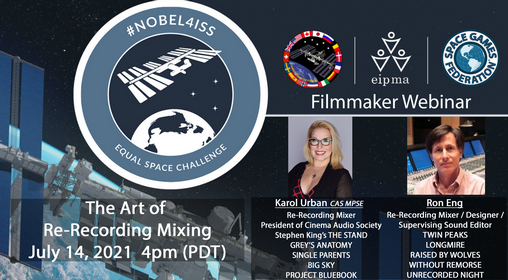 To register from a PC, Mac, iPad, iPhone or Android device:
Please click this URL to join:
Description: Claremont High Schools Cinematic Arts Program (CCAP) has teamed up with the Entertainment Industry Professionals Mentoring Alliance (EIPMA) and Space Games Federation® (SGF), and the Vaughan Film Festival to host a series biweekly webinars (March 24-July 14) to meant to inform and educate aspiring filmmakers through the production process from industry professionals in conjunction with the #NOBEL4ISS Equal Space Challenge open to students, young professionals and others interested in careers in media and entertainment from around the world.
Webinar topics include copyright law, producing, writing, editing, directing, cinematography, sound, special effects, mixed media, and more.
#NOBEL4ISS EQUAL SPACE CHALLENGE
The Equal Space Challenge is where YOU compete to create a Public Service Announcement, "Why the International Space Station Deserves the Nobel Peace Prize #Nobel4ISS." This PSA will be shown as part of a grassroots campaign to foster public support for awarding the Nobel Peace Prize to the ISS, which has united people across countries, languages and cultures.

Registered participants will have access to previously recorded sound and video material, including on-camera interviews with astronauts and celebrities, not to mention incredible public domain footage from the ISS. However, YOU are encouraged to be creative with New Content.
Click the logo above for more information
SUPPORTING ORGANIZATIONS CALENDAR OF EVENTS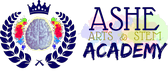 Saturday, June 12, 2021
⋅
10:00am – 2:00pm PDT
Saturday, August 21, 2021
⋅
11:00am – 3:00pm PDT
Saturday, October 16, 2021
⋅
11:00am – 3:00pm PDT
Saturday, November 20, 2021
⋅
12:30 – 3:00pm PDT
December 4, 2021, 1:00pm – December 11, 2021, 2:00pm PDT

AMERICAN CINEMA EDITORS
Internship Program Structure
Opens May 1st, 2021
Closes June 30th, 2021
`
The cost to apply is $100 and includes the "Lecture Series" which
ALL applicants
are invited to attend. ACE selects two applicants for an Internship Program each year. This program gives an opportunity to talented and highly motivated college graduates who wish to pursue a career in post-production motion picture and TV editorial.
`
The structure of the ACE Internship Program emphasizes assistant picture editing. The program includes:
`
Orientation
(begins day of in-person interviews), interns are assigned editing rooms where they shadow assistant editors.
Observation
of work in a variety of editing venues: scripted television, features, and reality television.
Exploration
of post production facilities: lab, telecine room, VFX house, sound effects and music editing rooms, ADR and dub stages.