EIPMA is a national organization of experienced, working professionals offering career guidance for individuals seeking craft and technical careers in the entertainment industry.

Breaking News: Congratulations to the Final Four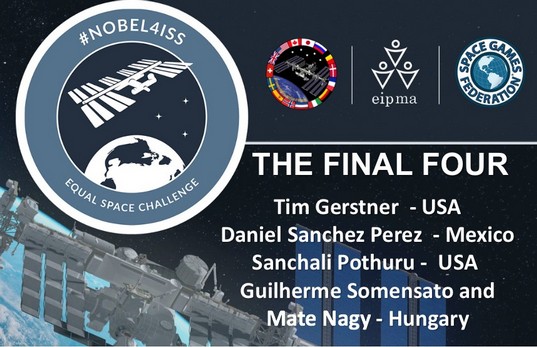 CLICK ON EACH TO VIEW
by Guilherme Somensato and Mate Magy

From 33 countries and 129 participants, the Nobel Peace Prize Challenge Committee has selected the four finalists.
Over the next couple of weeks, a group of entertainment, space and sports expert judges including: Astronaut
Nicole Stott
, SpaceX Chief of Human Spaceflight William Gerstenmaier, Professional Trampolinist Greg Roe, Former NFL Player Brock Vereen, 2020 #NOBEL4ISS PSA Creator Kelly Walker, Producer/Actress/Activist Shari Belafonte will carefully review the FINAL FOUR submissions to select the winner.
Thanks to the incredible hard work and donated time from the EIPMA Equal Space Challenge Committee, we were able to secure generous donations from AVID and Harman. Each finalist will walk away with AKG and AVID merchandise, and thanks to James Lebenthal and Space Games, the winner will also receive a cash reward of $1000.
A big shout-out to the team at Vaughan Film Festival for their guidance and help not only with the challenge but with the
9 Art of Filmmaking Webinars
. Hosted by Educator Sara Hills, each webinar is filled with PSA and filmmaking advice from a panel of entertainment business experts. If you missed any, you can catch up at the
#NOBEL4ISS Equal Space Challenge Vimeo Channel.
Be sure to
stay tuned
for the announcement of the winner and, in the meantime, join the continued effort to get the International Space Station the recognition it deserves.
#NOBEL4ISS
SUPPORTING ORGANIZATIONS CALENDAR OF EVENTS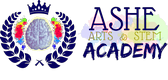 Saturday, August 21, 2021
⋅
11:00am – 3:00pm PDT
Saturday, October 16, 2021
⋅
11:00am – 3:00pm PDT
Saturday, November 20, 2021
⋅
12:30 – 3:00pm PDT
December 4, 2021, 1:00pm – December 11, 2021, 2:00pm PDT