SUPPORTING PARTNER ORGANIZATIONS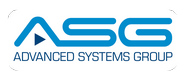 Advanced Systems Group
, LLC was established in 1997 to support the budding DVD authoring marketplace. Within a few years, we grew into a full-service production and post-production value added reseller (VAR). Today, ASG is one of the nation's largest installers of production, post-production, and shared storage systems. ASG provides engineering, systems integration, training, and support to the media, broadcast, film, and corporate video markets.
In our industries, a one-size-fits-all philosophy doesn't work, which is why we tailor our engineering-focused solutions to fit specific digital media objectives and optimize workflows. The secret to our success is simple: We stay ahead of the technology learning curve, and we remain committed to the idea that the success of customers is the best measure of our success.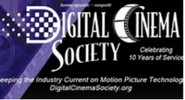 The
Digital Cinema Society
is a nonprofit educational cooperative dedicated to the industry's informed integration of new technology. Formed in 2003, as an outgrowth of a pro bono documentary on the subject of Digital Cinema, we now have an international membership of approximately 6,500 and count some of the top filmmaking, technology, and business leaders in the Entertainment Industry among our membership. Academy Award winners to aspiring Filmmakers, Educators, and Students are joined by artists from every production and post discipline including dozens of ASC Cinematographers, ACE Editors, leading Technologists, and top management from Manufacturers, Studios, Exhibitors, and Networks.
The Society's purpose is not to advocate for digital technology, but to objectively examine all media, solutions, services, and technologies without favoring any one brand, service, or format over another. Membership benefits include a monthly eNewsletter, admission to regularly scheduled educational presentations, and access to our members site with streaming coverage of past events, and news of the latest developments in the field of Digital Cinema.
NEP Group
, the world's leading technical production partner for premier producers of live productions and events, has introduced two new mobile production units with the latest IP innovations for the fall's return of live sports and entertainment. NEP Supershooter 9 and NEP Supershooter 4 launched with advanced, fully IP-based technology and the latest creature comforts amid health and safety measures required to operate safely in today's production environment. The mobile units are the fourth and fifth IP production units in NEP's U.S. lineup, building upon the company's rollouts of SMPTE ST 2110 EN3, M15 and Supershooter 8 since 2018.
At NEP, our values are based on our collective passion, integrity, innovation and a one-team approach that we bring to everything we do. Our goal is to build lasting relationships with clients by delivering results that are bigger, better and more exciting than expected. And everyone at NEP is committed to doing just that. At NEP, we're proud of the work we do to help our clients produce the best productions available. Our tradition of innovation and excellence are contagious. Come and be a part of it.