One of EIPMA's goals is to be a resource to students looking for opportunities within the Hollywood Industry. Below are some examples of the internships, scholarships, and student award competitions that students will be able to find through
www.EIPMA.org

ACADEMY OF MOTION PICTURE ARTS AND SCIENCES GOLD PROGRAM INTERNSHIPS
The Academy Gold Program is a multi-tiered educational and experiential initiative designed to enhance and extend an industry-wide diversity internship enhancement program under the Academy brand. The program offers interns exclusive access to Academy members, industry professionals, screenings, and educational workshops offering an inclusive industry networking experience.
https://www.oscars.org/careers/academy-gold-program-internships

ACADEMY OF TELEVISION ARTS AND SCIENCES INTERNSHIP
The Television Academy Foundation's Internship Program provides 50 internships in over 20 different disciplines to college students nationwide. The program gives both undergraduate and graduate students in-depth exposure to professional television production during an eight-week, paid summer period in Los Angeles.
https://www.emmys.com/foundation/internships
ACADEMY OF TELEVISION ARTS AND SCIENCES COLLEGE TELEVISION AWARDS
The 40th College Television Awards competition will feature an awards ceremony at the Saban Media Center upon the completion of a two-day immersive industry experience in Los Angeles. College Television nominees and winners will become part of the Television Academy Foundation's Alumni family and have the opportunity to participate in year-round networking opportunities and events.
https://www.emmys.com/foundation/programs/cta

AUDIO ENGINEERING SOCIETY EDUCATIONAL FOUNDATION
The Audio Engineering Society Educational Foundation is dedicated to encouraging the entry of talented students into the profession of audio engineering. We offer two types of scholarships: The AESEF Graduate Studies Grants and the Mary Lea Simpson Memorial Scholarship for a Recording Engineering Student. We also offer many other resources to students interested in the field of audio engineering.
https://www.aes.org/education/foundation
AMERICAN CINEMA EDITORS INTERNSHIP
Each year, ACE selects two applicants for an Internship Program. This program gives an opportunity to talented and highly motivated college graduates who wish to pursue a career in post-production motion picture and TV editorial.
https://americancinemaeditors.org/ace-internship-program
AMERICAN CINEMA EDITORS STUDENT AWARD COMPETITION
Each year, ACE hosts the Anne V Coates Student Award Editing Competition. The competition opens in September 2020 and closes in November 2020

Avid's creative tools, platforms and solutions are used by the best and most celebrated media professionals and artists to create their award-winning films, videos, music recordings, TV shows, news broadcasts and live concerts. Now Avid is developing an education ecosystem so students across the world can achieve success in their future careers within the Digital Media Arts & Entertainment Industry. This education ecosystem also serves the educators, as well as, the Professional Industry Network that Avid has built over the last 30+ years. Avid is truly Powering Greater Creators through this education ecosystem resource.
https://www.avid.com/avid-for-education/students

CINEMA AUDIO SOCIETY STUDENT RECOGNITION AWARD
The Cinema Audio Society takes great strides to foster and recognize the great promise and potential in upcoming generations. Finalists are judged by a panel of CAS members.
The next season will open in early June.
https://cinemaaudiosociety.org

DXC TECHNOLOGY APPRENTICE PROGRAM
As the world's largest end-to-end IT services company, we offer you a unique opportunity to get hands-on experience in cutting-edge technology. Through our co- ops, internships, or as a recent graduate we will give you exposure you cannot get anywhere else. You will gain access to DXC University, where you can enhance your skills and build new skills as you develop in your position.
https://jobs.dxc.technology/Students-and-New-Grads

The Young Entertainment Professionals (YEP) program nurtures the development of talent between the ages of 21–32 years old with mentoring and education, introductions to industry leaders, invitations to events, and access to resources that will further their careers. Through active participation in HPA (Hollywood Professional Association) and SMPTE, YEPs gain lifetime access to a community of peers and other professionals to help set the course of their careers in this industry.
For more information on the YEP program, Visit
https://hpaonline.com/programs/young-entertainment-professionals/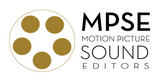 MOTION PICTURE SOUND EDITORS STUDENT COMPETITION
Each year, MPSE hosts the Verna Fields Award for Student Sound Editing and the Ethel Crutcher Scholarship
MOTION PICTURE SOUND EDITORS STUDENT MEMBERSHIP
The MPSE offers a student category of membership in order to create a mentorship program with working sound professionals.
https://www.mpse.org/join-us
NEP provides the technology, expertise, know-how, and global network to help our clients deliver amazing productions. We offer a full range of industry-leading solutions for broadcast and live events, as well as a complete range of media solutions to help manage content. Our Apprentice Program offers opportunities to learn from industry leaders.
https://www.nepgroup.com/career/apprentice-program

THE RECORDING ACADEMY INTERNSHIP
The Recording Academy has Chapter offices in twelve cities across the U.S. that serve as a direct connection between the organization and the members in our music communities. We conduct programs that explore issues and trends in the field of recording. Additional Chapter programs include showcases, networking opportunities, local awards, internships and much more.
https://www.grammy.com/sites/com/files/pages/internship_application.pdf

SOCIETY OF MOTION PICTURE AND TELEVISION
ENGINEERS STUDENT PAPER AWARD
SMPTE's Student Paper Award honors a Student Member that prepares and submits an outstanding paper dealing with some technical phase of motion pictures, television, photographic instrumentation, or their closely allied arts and sciences. The paper will be published in the
SMPTE Motion Imaging Journal.
https://www.smpte.org/student-paper-award
SOCIETY OF MOTION PICTURE AND TELEVISION ENGINEERS LOUIS F. WOLF JR. MEMORIAL SCHOLARSHIP
The SMPTE Louis F. Wolf Jr. Memorial Scholarship was established to help students further their undergraduate or graduate studies in motion pictures and television with an emphasis on technology and offers $5,000 toward the cost of tuition at the student's educational institution.

Empowering the Next Generaton of Women in Audio
, SoundGirls offer several mentorship and internship opportunities working in the ever-expanding music and festival industry.
https://soundgirls.org/internships18

THE VAUGHAN INTERNATIONAL FILM FESTIVAL