Audio Engineering Society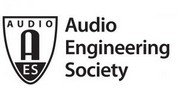 The Audio Engineering Society is the only society executively devoted to audio technology
. Founded in the United States in 1948, the AES has grown to become an international organization that unites audio engineers, creative artists, scientists, and students worldwide by promoting advances in audio and disseminating new knowledge and research.
The Los Angeles section of the AES has over 1,000 members spanning multiple audio genres including: Recording, Live Sound, Broadcast, Film Production, Film Post-Production, Product Development, Software Development, System Design & Integration, and Gaming.
The AES organization worldwide has over 12,000 members (with more than 75 AES professional sections and more than 95 AES student sections around the world). Section activities may include guest speakers, technical tours, demonstrations, and social functions. Through local AES section events, members experience valuable opportunities for professional networking and personal growth.
Being a Student Member of the Audio Engineering Society has never been more important, as technology whips forward and many segments of our industry literally reinvent themselves. A successful career in audio must be built on future-proof knowledge and skills, supported by a community of professionals who share your passion for audio and commitment to the highest audio quality. For more details on your AES for Students, General Education and career tips, visit
http://www.aes.org/education/

or

http://www.aes.org/students/
.